Description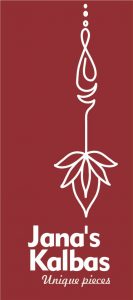 The creator of this is the Venezuelan Mariela "Moti" Morillo, who in 2020 and as a result of the pandemic decided to find a way to create sustainable and organic art, which would reflect the daily life, traditions, and natural aspects of each region of the Caribbean, creating a fusion of cultures, colors, shapes and movements.
Each piece is unique in design, individually carved and hand painted by the artist, working in an ecological way, in order to protect and preserve natural resources creating beauty.
Originality is a characteristic of Jana's Kalbas, which allows them being outstanding in the market, each element is made in a unique way, being a non-repetitive production, creating a exclusive design of great value to each piece.