Tombola
$20.00
0% Donated
Goal: $20,000.00
$20.00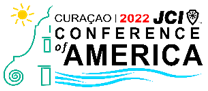 With this campaign we want to inform you about the 2022 Conference of America Tombola.
With the Tombola project we offer a ticket to win one (1) free registration to the Conference of America. The drawing will be taken on January 31st 2022 through a live Facebook session in Curaçao.
To participate in this drawing each participant should;
fill in the form (https://bit.ly/3oBNRCQ) and
donate USD20 for one (1) ticket
Participants have the opportunity to acquire as many tickets as possible with a multiple donation of USD20.
We are asking for your support and to motivate your members and others to get tickets for the 2022 Tombola with an opportunity to win a free Area Conference of the America registration.