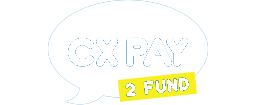 We are a donation-based crowdfunding platform based in Curaçao, Dutch Caribbean. We believe that people care about good causes and want to put their money where their heart is by supporting crowdfunding campaigns. Crowdfunding is basically online fundraising; it means raising money online for a cause, project or venture and we make this possible with local and international payment options for your friends, family, and strangers from all over the world to support your campaign.
To our fundraisers – we look forward to supporting you on your crowdfunding journey. To our donors – thanks for your support! We enjoy making it possible for you to change lives of others through crowdfunding!
GENERAL INQUIRIES
Hello@cxpay2fund.me
+(599 9) 844-0088
Chuchubiweg 17 – Solideo Building,
Curaçao, Dutch Caribbean.