K1 Work, Training & Social Development Program '23-'24
$0.00
0% Donated
Goal: $55,000.00
The goal of our Second Chance Program is to invoke long-term change in a young person's life for personal development that will positively impact St. Maarten. Finding employment is a major problem for youth who've been in foster care, youth on probationary measures and youths coming from challenging social and economic backgrounds – particularly for those with limited higher education, relevant training, or work experience. With this in mind, we developed the K1 Britannia Foundation Work, Training and Social Development Program which runs from September 2023 to July 2024. The young people in the program are age 16-24.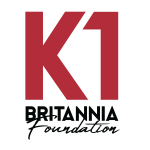 The program's aim is to increase participant's employability.
Your donation helps K1 to provide work experience, a full scholarship for educational training to obtain their GED diploma or attend NIPA, life-skills and 'work-ready' workshops and volunteer projects amongst other key support mechanisms like tutors and mentors for participants.
Our work is only possible with individual and community support. Let's work together to support the next generation.