Description
About the united consumers association
United Consumers Association (UCA) is an organisation who advocate and champion the rights of consumers in St. Maarten. Our core belief is that consumers have rights and ensure that consumers in St. Maarten are treated safely, fairly, honestly and with dignity. Consumers have access to safe and sustainable products, knowledge and services. As a independent organization unconstrained by businesses or political influence, we faithfully protect and serve the interest of consumers with integrity and with tenacity and passion to deliver tangible results
Devastation
September 6, 2017 St. Maarten/Saint Martin suffered extensive damage to infrastructure and continued to have challenges caused by Hurricane Irma (CAT5) and two weeks later was further devastated by Hurricane Maria (CAT5) The Dutch Military In their damage assessment report declared, that, 85% of households were damaged or destroyed on the island. Key infrastructures such as hotels, businesses, airport, harbor, hospital, schools, water and electrical grid suffered extensive damages and many in a state of disrepair. In the days to follow, emergency water and food rationing took place and lasted for almost a year after the devastation. However tens of thousands were made and many still remained homeless and/or jobless. St. Maarten / Saint Martin main economic pillar tourism was brought to a standstill.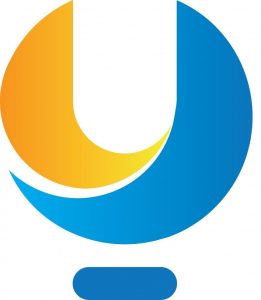 With the passing of Hurricanes Irma and Maria shortly thereafter the most vulnerable groups in the society, the homeless, jobless and, families and our beloved senior citizens became victims of greedy price gouging businesses, with their aim of taking advantage of the poor and needy. The price of cost of living, including food items were overly inflated after the disaster, bringing additional hardship upon the working class, seniors and consumers in general, especially on an island with a 95% dependency on food-import.
The United Consumers Association launched in September 2019 the " Affordable Fruits, Vegetable and Health Fair", our organization took up the task and initiative to first protect, serve and empower Consumers, second to intervene in an unfair and altered monopolistic marketplace, third, to inform and educate consumers about Quality and Affordable produce. With a team of volunteers we were able to serve repeatedly over 7000 registered families over the course of 5 months (September – December 2019) The United Consumers Association imported fresh quality produce directly from ethical farmers in the Dominican Republic, Consumers were empowered and made saving between 35 – 50% Sadly all throughout the program we were targeted and sabotage to our equipment and infrastructure, often rendering loses in certain areas of the venture.
Notwithstanding the negative outburst displayed against the Affordable Fruits, Vegetable and Health Fair program by the price gouging businesses, they felt threatened by an alerted consumers' force, and their right to organize themselves (empowerment and education)The United Consumers Association felt motivated and encouraged by the outpouring of support and gratitude received from thousands of consumers on the island and on social media , often encouraging us to stay the course and bring back the program.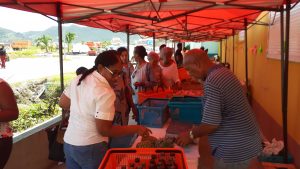 This program not only touched the working class, but also the middle class, many small entrepreneurs and mam and pap business owners made use and benefited from the program, at a time when many were trying to rebuild their lives and businesses after losses incurred due to the hurricanes. "Yes we heard the outcry and started making preparations for our return in 2020 with a bigger, better and more robust venture. We've already secured a better location with improved logistics, security and most important under construction new storage facilities. However to make this possible we are in need of your assistance, we need you to contribute to make this a reality. Opps! Sadly we couldn't proceed due to the CoronaVirus Pandemic. A complete shutdown, the worst is behind us now, and consumers are worse off than ever before the virus making its entry onto the world stage, yet thousands haven't recovered from the past 2 hurricanes. In our introduction we mentioned the theme of our project Affordable Fruits & Vegetable Health Fair. Fair to say,we were on target concerning our message to strengthen THE IMMUNE SYSTEM and now even more since the coronavirus pandemic. Let us now get back to eating healthy, Fresh Fruits & Vegetables at Affordable prices. Your donation is crucial but also encourages friends and families to do likewise.